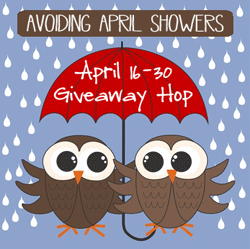 Katy from Katy's Bow-tique makes these adorable hair pieces that my daughters have fallen in love with.
My 17 month old has worn at least one a day since they arrived at our house.
I say at least because more often than not she climbs on her sister's bed to reach the bow box & pulls out one to wear; and, she repeats this process about 3 times a day.
Her favorites are the ducky clip & the ones that look like flowers. Her lovey is a duck named Quack Quack; so, she noticed the ducky one first & wants to wear that one everyday. She hasn't learned just yet that a pink & yellow clip doesn't match a blue outfit ;)
Katy started selling her adorable clips in an effort to serve the babies in her church nursery. All the profits from the purchases go to helping out all the little ones that she loves so much.
Here at BBCD, we love helping bring attention to other WAHM, especially when they have a charity centered business, like Katy's.
I am very impressed with how cute these look in person & that they stay in my baby's fine hair! They are really affordable, so even if you don't win you can still stock up guiltlessly!
"I started making the bows in the winter of 2010 as a way to raise money for our church nursery. I donate all of the time and supplies so that all of the profits can go directly into our renovation fund. Through the bows and other fundraisers the nursery has been repainted and re-carpeted and looks fabulous! I will continue to raise money by making bows and crocheted hats so that maybe one day we can have an even bigger and better nursery. If you have any questions about a custom order, please email me at kchening@gmail.com."
You can purchase your own bows & hair pieces from Katy's Bow-Tique by clicking here.
You can win a $25 gift certificate to her shop by using the Rafflecopter form:
a Rafflecopter giveaway
Once you finish entering our giveaway, be sure to click the links below & enter all of them!!
Please understand that Put A Little Umbrella In Your Drink, My Mommy's World, Taking Time For Mommy, and And The Little Ones Too along with the other "Avoiding April Showers Event" bloggers are not responsible for sponsors that do not fulfill their prizes. However, we are responsible for contacting our sponsors regarding the winner's prize at the close of the giveaway. We expect that our sponsors will fulfill their prize agreement and ship them to the winners in a timely manner.