lil' squirts
If you're anything like me, breastfeeding is messy. I am a mother of two crazy kids and also work as a doula -- which is a birth companion, if you're unaware. (And if you'd like to know more about that, I've got a little doula blog with all sorts of information: http://birthofthefamily.blogspot.com) I've got a little experience with breastfeeding and all that goes with it.
Unfortunately, leakage is something that almost always comes with it. Some have it only at the beginning, and some have it the whole way through. With my first, I started buying throw-away nursing pads purely for lack of knowing any better. But the money began to add up as I realized I was one of those blessed few to experience leakage throughout my entire nursing experience. And so I did a little searching, and much to my relief, I discovered re-useable nursing pads.
And these "lil' squirts" are great. They are significantly cuter than any I've seen, and you'll be surprised how much happier you'll feel slipping something slightly adorable & comfortable into your bra verses the basic blah you'll find anywhere else.
These are also massive. It's really useful in soaking up everything possible, keeping your bras drier, and your shirts less ... spotty.
Then of course, I couldn't do a real review on these without mentioning this great little tidbit: they make your boobs bigger. Who doesn't want that?
Turns out nursing has more perks for yourself than you'd think.
And these lil' squirts will do a lot to improve your experience. Each one is made from 4 layers of flannel and a layer of soft fleece. They are way more comfortable than the throw-away ones I used the first go 'round.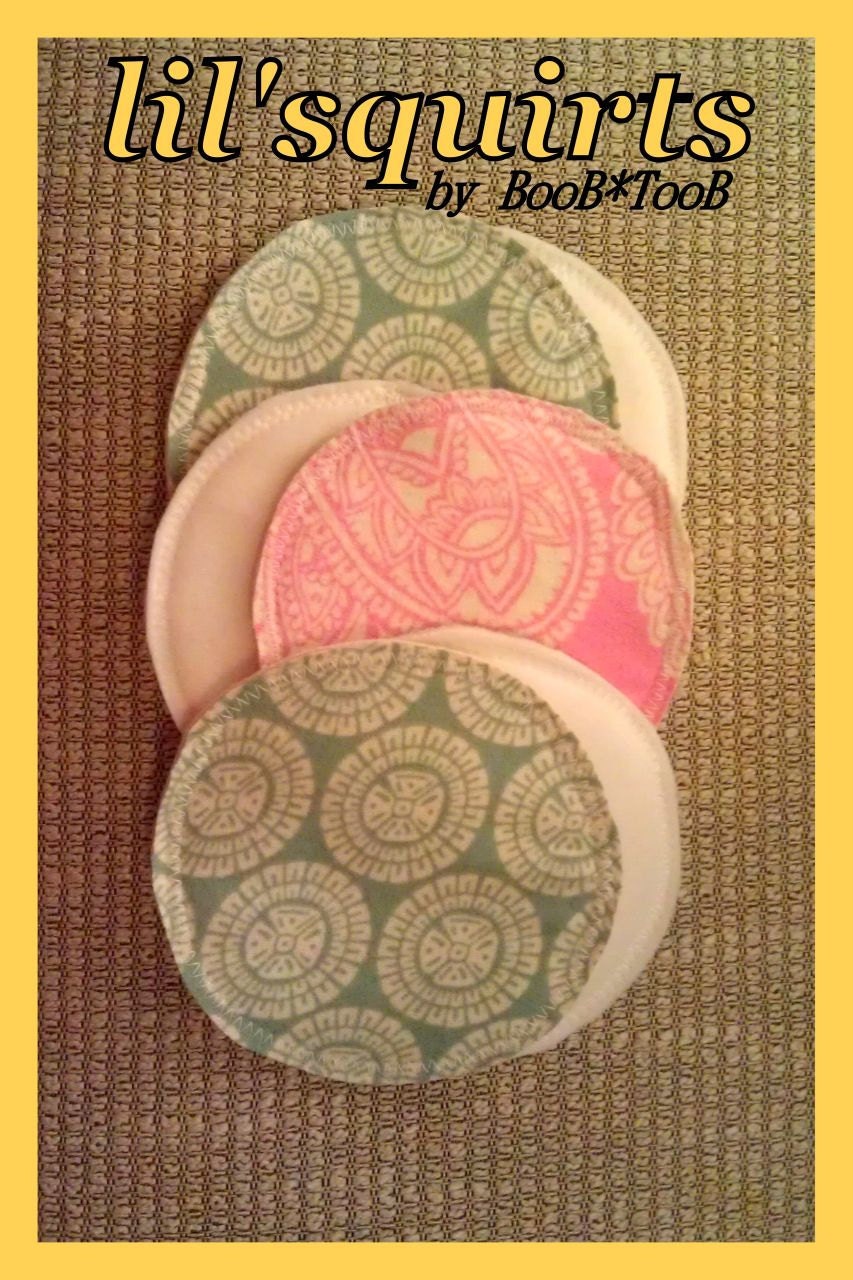 $12.99 for a set of 3 pairs
Get a head start on the grand prize by Liking Boob Toob on Facebook & Etsy.
Also, you can get more entries for leaving a comment below telling me what you love most about the lil squirts nursing pads!
***The Summer Lovin' grand prize will be open to US & Canada residents only
*** Thank you Boob Toob for providing the Boob Toob Nursing Cover & lil' squirts Nursing Pads to us for review! All reviews and discussions presented by me are to be interpreted as my opinion as I was not compensated for this post. You should always follow the directions, instructions, and guidance provided by the maker or producer of any product or service reviewed or discussed by me, and you assume the full risk inherent in the use of any such product or service. BBCD disclaims all warranties, express or implied, regarding any product other than BBCD, service, website and/or other topics reviewed or discussed by BBCD, and further disclaims any liability related to the use of thereof.
a Rafflecopter giveaway